October 5th, 2018
[caption id="attachment_407" align="aligncenter" width="640"]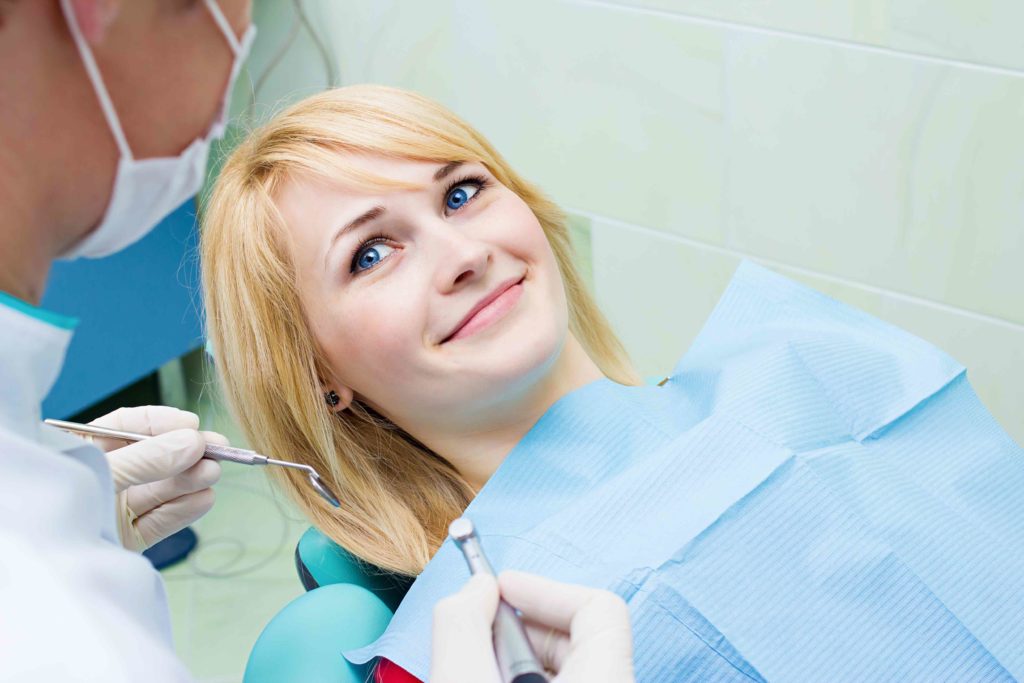 Closeup portrait smiling happy patient in dentist office, doctor holding angled mirror ready to examine teeth oral cavity. Clinic visit, preventive medicine annual check up. Positive facial expression[/caption]
Here at the Oral and Facial Surgery Institute we are not your everyday practice; we genuinely care about our patients and relate to each one on a personal level. At our office you aren't just a patient—you are family. We take great pride in having our patients leave happier than when they arrived. We understand oral surgery can make people feel uneasy so we've put together a list of ways you can overcome your fear of oral surgery. These ways are all related to pre-surgery steps we take to help you feel comfortable moving forward.
Open and Honest Communication
First, understand our team members are experts at managing the health, emotions, and expectations of our patients throughout each and every interaction. We strive to always communicate clearly with our patients by discussing their options, reviewing their treatment plan, and answering any questions or concerns they may have. We want them to feel calm and comfortable every time they visit our office.
State-of-the-art Facilities
Second, know that because of our state-of-the-art facilities in St. George, Cedar City, Delta, and Kanab, UT, and Page, AZ , our patients know they are going to receive the finest care possible.
Convenience
Third, we are always available to answer any questions or concerns our patients may have. Doctors Davis and Metcalf are also available after hours for emergency care.
As a courtesy to our patients, we call on their insurance before their first appointment. By doing so, we ensure they have a shorter wait time, and we are able to provide them with a more accurate financial estimate.
Sedation Options
One of our main goals is to provide you with a surgical experience that is as comfortable as it is effective. That's why we offer several methods of sedation. Dr. Davis or Dr. Metcalf will work with you to decide on a personalized sedation plan that will give you the care you need while ensuring your comfort and safety every step of the way. The following include options we provide:
Local Anesthetic

Nitrous Oxide Sedation with Local Anesthetic

In-office IV Sedation or General Anesthesia

Hospital-Based General Anesthesia
To learn more about what each of our sedation options, click here.
We hope this information has provided you with the peace of mind and comfort you need when it comes to oral surgery. If you still have concerns please don't hesitate to call us at 435-628-1100! We are always happy to answer your questions.